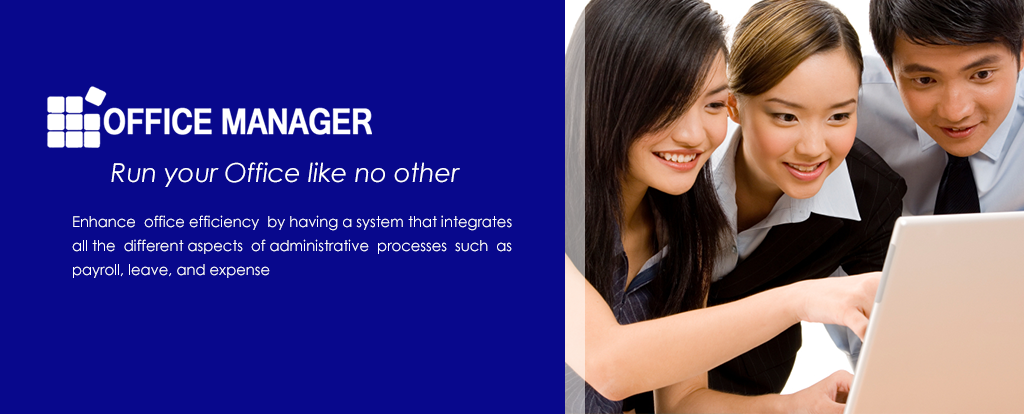 Office Manager is a comprehensive, integrated and affordable web-based office management application specifically designed to enhance office efficiency and streamline daily operations.
The system allows companies to decrease the time and cost and effort put into administrative processes by having a system that integrates all the different aspects of administrative processes such as payroll, leave, expenses, time etc.
It consists of multiple modules, each designed to ensure that all possible aspects of HR and Admin processes are automated and integrated to allow maximum efficiency.
MODULES
Improve Employee Productivity
Web based means access from almost anywhere.

Availability of up-to-date information in real-time enables employees to be more efficient.

Reduction in paper work means less time spent processing it.

Centralized information helps managers to make well-informed decisions.

Workflow through email.
Decrease Expenses and increases profits
Greatly reduces manager's workload by eliminating micro-management of routine tasks.

Decreases processing time of paper work, enabling employees to devote time into greater value-add activities.

Requires minimal training and adoption time due to the easy-to-use and intuitive interface.

Improves resource management using more accurate and up-to-date data.